Outdoor Photo Beams
ABT two beams Frequency conversion detector
1. ABT Series
2. Frequency conversion
3. Engineering ABS material
4. Integrative structure for waterproof, dustproof and mothproof
Specification:
■ Two beams detection mode: two infrared beams were cut off at the same time
■ Trip time: 50ms, 100ms, 250ms, 500ms (optional)
■ Beam frequency: 4 optional
■ Power supply voltage: DC 10V-24V
■ Current max: 90mA
■ Alarm cycle: 2S, 50ms (optional)
■ Protection level: IP65
■ Working temperature: - 25℃ -55℃
■ Ambient humidity: 95% Max
■ Correction angle: 180 degrees (90 degrees), vertical 90 degrees (10 degrees)
Features:
1. 2 beams active infrared detector: can reduce the false alarms that are caused by bird, pet leaf...etc.
2. Selectable frequency 8 channels: Stacking, Straight line, Square or other various applications are allowed.
3. LED display signal grade for easy alignment.
4. Adopt digital DIP technology, frequency, sensitivity, indicator and operation power can be adjusted through DIP switches.
5. Special-purpose DSP chip, patent multidimensional fault-tolerant, true detection alarm technology.
6. NC/NO relay outputs, compatible with other brand alarm systems like Honeywell, Bosch, Paradox, DSC, GE Alef, HONEYWELL etc.
7. Anti-glare up to 50,000 LUX, built-in automatic adjustment strong light filtering system.
8. AGC circuit: when faced with fog or inclement weather,t he detector sensitivity will increase automatically.
9. Fully seal structure, with rain cover design, C relay output.
10. External Protection: Protection from rain, dust & insects.
11. Sniper viewfinder with x2 magnification
12. Horizontal ±90° / vertical ±10° optical angle can be easy to adjust.
Package:
White Box: 21*19*9.5CM/ 900G/ Pair
PCS/CARTON: 20PCS
GW/CARTON: 18KG
CARTON SIZE: 44*40*50 CM
Dimensions: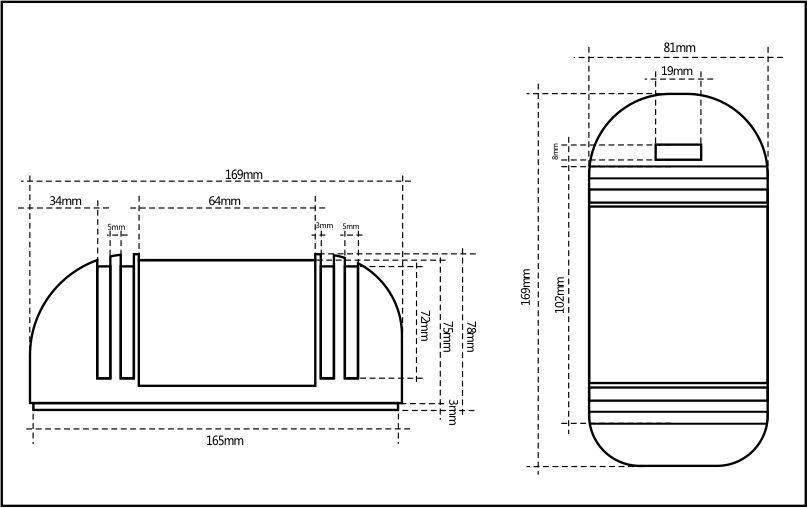 Contact Us
Contact: Leo
Phone: +86 15920158753
Tel: +86 15920158753
Whatsapp: +86 15920158753
Email: info@sucalarm.com
Add: F202, Weihua Industry, Minzhi Street, Longhua District, Shenzhen, China.