Manual Call Point
Emergency Door Release SE-738TF
1.SE-738TF
2. Resetable design,obvious indicators around the edges of the unit.
3. Pressing plate with status (green and red) shown.
4. Reversionary key with non-slip design.
Specifications:
With water-proof cover
Available in Red/Green/Yellow/Blue/White
Power supply: DC12V~24V
Current:DC12V/18mA(Stand by)/75mA(Operation)
DC24V/11mA(Stand by)/41mA(Operation)
Buzzer: Set as silent,interval wailing or continuous wailing
Indicator: Dual color(red and green)
Red indicator to set blinking, off or on
Output: NO/NC&COM output(Max load of 125V/3A)
Dimension: 90mm(L)x93mm(W)x45mm(H)
Material: ABS PC(transparent parts)
Type: key reset
Dimensions: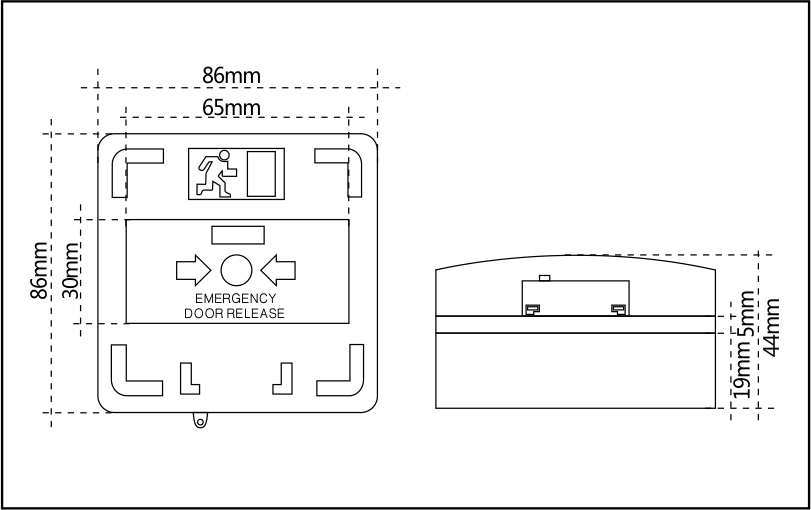 Contact Us
Contact: Leo
Phone: +86 15920158753
Tel: +86 15920158753
Whatsapp: +86 15920158753
Email: info@sucalarm.com
Add: F202, Weihua Industry, Minzhi Street, Longhua District, Shenzhen, China.